ABOUT THIS BLOG
README
Welcome to the collective blogging experience that is Amatosauce.com
Expensive Robot Does Menial Task Excruciatingly SlowlyTom - 14.04.10
The movies got it all wrong, robots aren't going to kill us with guns and bombs. They're going to bore us to death. Very slooooooowly.
Oh Tom and his cat magic…Mike - 13.04.10
Ok…so its not actually Tom but it made me double take. Even though Tom CAN really make cats float this guy is clearly a charlatan of sorts.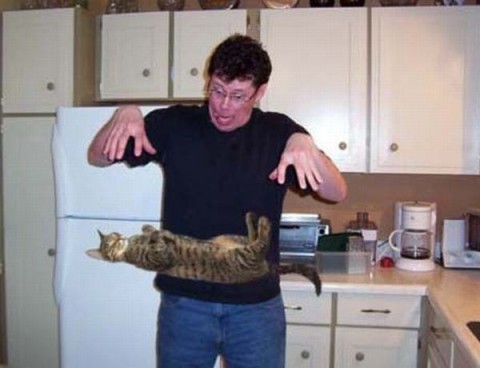 PixelsDrew - 13.04.10
EDIT: FUCK YOU, FUCK AMATOSAUCE, FUCK VIMEO, AND FUCK PEOPLE POSTING MY FAVOURITEST NEW THING EVER, 3 HOURS BEFORE I DO. (P.S. I STILL HAVE THE BETTER BGI!)
Okay, I'm not exaggerating when I say that I saw this video yesterday, and it's already one of my most favourite videos on the internet, ever! (Yes, Nick & Tom, more than silly animal videos.)
It's a little bit twee, and maybe the idea isn't original (I don't know).
But the idea is still genius, and the execution is exceptional.
The only downside is that I am absolutely gutted that we didn't think of it first. (Especially since Mike would have the domain name for it already.)
It's embedded below, but I would recommend full-screening it; it just looks nicer.
Oh, apparently, there's a longer version at the guy's site, but that video didn't play for me.
(P.S. If one of you CG nerds says "Well, actually, they're not pixels at all… they're actually voxels!", I'm going to break a bottle of AmatoSauce over your head.)
(P.P.S. Vimeo says it was only uploaded yesterday, so I'm safe from the "OLLLLLLLLD!" haterade.)
More Old RubbishTom - 13.04.10

PIXELS by PATRICK JEAN.
Uploaded by onemoreprod. – Watch original web videos.
The source material may be old, but this one's definitely a goody.
Worth watching in HD even.
Cats of DestinyTom - 13.04.10
Here's something you've always wanted to visualise but never had the time or inclination, the greatest showdown ever between Good and Evil. With cats.
Big DogDrew - 12.04.10
Fuck Tim Westwood, this is the real Big Dog!
Boston Dynamics' Big Dog Robot (for videos, description, etc.)
I honestly can't decide which is greater: how absolutely fucking creepy this thing is, or how impressive it actually is.
*REAL* Glasgow FootballDrew - 11.04.10
Right, forget your fucking Glasgow Rangers and sodding Glasgow Celtic, and even your poxy Partick Thistle.
There is, and has only ever been, ONE Glaswegian football team; and they are the Glasgow Diamonds.
They are the Diamonds.
They come from Glasgow.
They're here to play football
Football's their game.
Fuckin'-a!
Bask in their awesomeness:
Bask in it.
PanniculusDrew - 10.04.10
Panniculus is a medical term describing a dense layer of fatty tissue growth, consisting of subcutaneous fat in the lower abdominal area. It can be a result of obesity and can be mistaken for a tumor or hernia.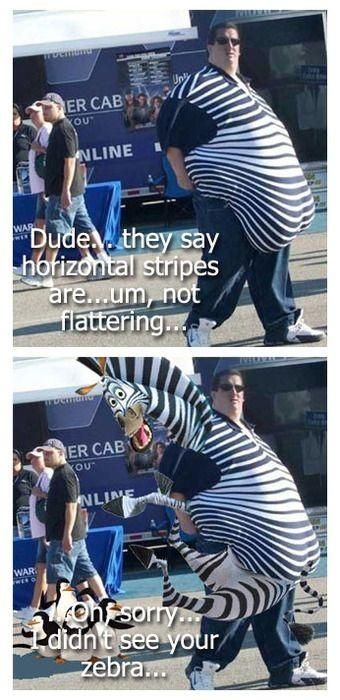 Maybe its just a REALLY big car…Mike - 09.04.10
I dont know whether to laugh at this guy or praise him. Seriously, I haven't been this confused since that 'tickle-baby-pee-pee' video.
I mean, technically it a pretty damn good use of space…assuming you NEEDED a garage, however the downside is…you gotta own that car. Bummer.
Oh…and thankfully I found a subtitled one cause I can only read Dutch.
Not enough chlorine in the gene poolDrew - 09.04.10